New Office Opening and the 4th ExCo meeting in April 2023
IAACA Secretariat in Hong Kong will soon be moved into a new office, which is equipped with facilities for hosting meetings and training events.
The new office will be officially opened on 26 April 2023, with the presence of IAACA's Executive Committee members attending the fourth committee meeting. This is the first event for the Executive Committee members to meet each other in person, which will definitely be an excellent opportunity for them to have an in-depth discussion of the way forward of the Association.
Global Policy Guide in Meaningful Youth Engagement under preparation
IAACA is now developing a "Global Policy Guide for National Anti-Corruption Authorities in Meaningful Youth Engagement in Anti-Corruption Efforts"in collaboration with United Nations Office on Drugs and Crime (UNODC) and the Independent Commission Against Corruption of Hong Kong, China.
This Policy Guide is part of UNODC's Global Resource for Ani-Corruption Education and Youth Empowerment (GRACE) Initiative to promote the role of education and youth empowerment in preventing and countering corruption. The publication aims to address the gap between anti-corruption policymaking and meaningful youth engagement, providing thorough and cutting-edge guidance on how policy processes and programmes can implement meaningful youth engagement in support of anti-corruption authorities (ACAs) to achieve their missions.
In the past months, the project team conducted extensive research work for drafting the policy guide, such as conducting interviews and focus group discussions with stakeholders. IAACA Secretariat also invited ACAs around the globe to complete an online questionnaire to gather information about engaging youth in their anti-corruption work of respective ACAs. Over 70 ACAs have joined the survey, providing valuable research data to the project.
In order to ensure the Policy Guide is developed up to the highest standard and with the widest expert views, a group of experts, including officials of ACAs, academics, civil society representatives and young people, has also been formed. Online meetings are organised for them to share their insights into the topic and review drafts of the Policy Guide.
The Policy Guide is planned to be published in late 2023. There will be initiatives to disseminate the Policy Guide to the ACAs worldwide. Stay tuned for our updates.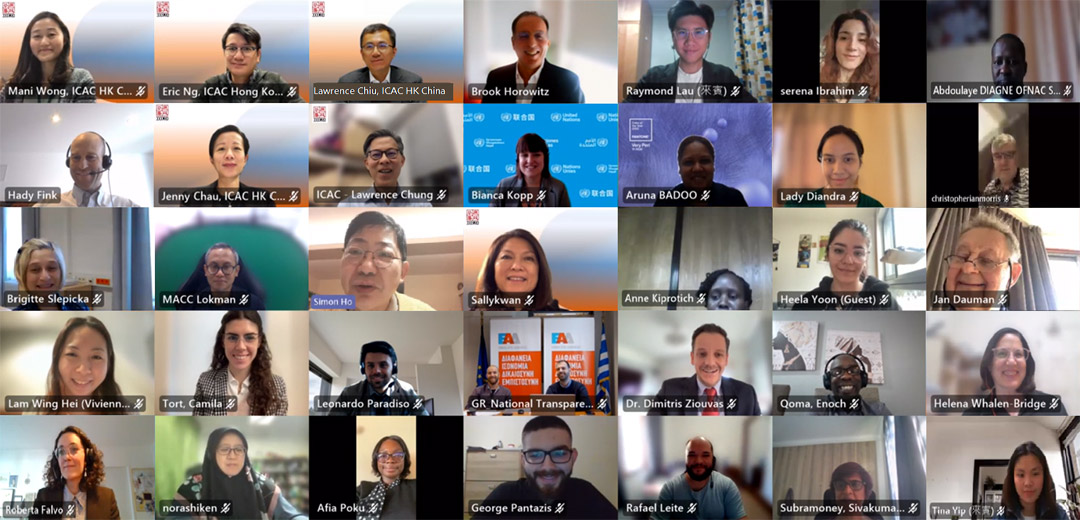 First online meeting of the Expert Group of experts being held on 3 March 2023 to discuss the Policy Guide
Bilateral meeting with Supreme Audit Office of Mexico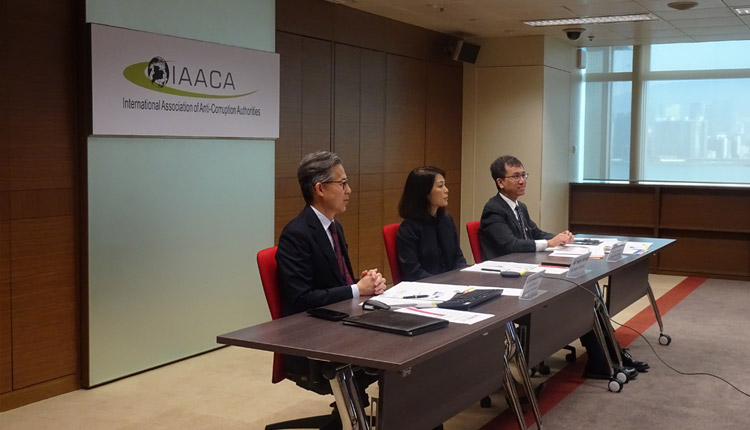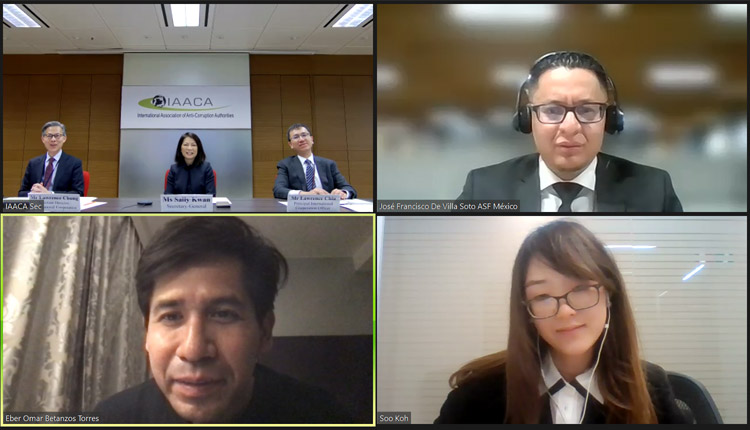 IAACA Secretary-General Sally Kwan meeting with the Supreme Audit Office of Mexico
An online meeting between Dr Eber Omar Betanzos, Head of the Technical Unit of the Supreme Audit Office (ASF) of Mexico, and IAACA Secretary-General Sally Kwan was held on 9 March 2023 to explore the possibility of collaboration with ASF and other anti-corruption agencies (ACAs) in Mexico. Dr Betanzos and his colleagues offered assistance to IAACA in reaching out Supreme Audit Institutions (SAIs) in Latin American region through their connection with the members of the Organization of Latin American and Caribbean Supreme Audit Institutions. In addition, both sides agreed to collaborate on the capacity building programmes in the future for the benefit of both ACAs and SAIs in the region.
Members' Forum in New IAACA Website
The IAACA website has been revamped. In addition to a new layout and design, different features have been added to facilitate information sharing and experience exchange.
In particular, there is now a new Forum under "Members' Column" for members to share information and exchange experience. Delegates of IAACA member organisations may register a user account at https://iaaca.net/user/register with their official email account. Upon successful registration, the delegates will have access to the Members' Column, including the Forum, which is exclusively for IAACA members.