Feature | IAACA Online Training 2023
Nearly 1,000 graft-fighters from 55 ACAs around the globe participating in IAACA Online Training Programme
The advent of new technology has created a new dimension to the age-old crime of corruption. To stay ahead of the fugitives who use technology or even more sophisticated techniques to conceal their illicit behaviours or to circumvent investigations, graft-fighters must keep themselves abreast of new technologies and the latest development and application of forensic sciences.
To address the need of the anti-corruption authorities for training in forensic sciences, IAACA organised a two-day online global training programme on 22 – 23 February 2023. With the title "Forensic Sciences in Prevention, Detection and Investigation of Corruption and Related Crimes", the course provided an opportunity for anti-corruption practitioners to sharpen their tools in investigation, and to acquire new knowledge and skills to retrieve, analyse and preserve the evidence hidden by electronic means in a timely and competent manner.
The training programme was materialised with the joint efforts of the members of IAACA's Asia-Pacific Regional Group and Training Committee, including:
Independent Commission Against Corruption, Hong Kong, China (ICAC),
Central Vigilance Commission, India (CVC),
Malaysian Anti-Corruption Commission, Malaysia (MACC), and
Corrupt Practices and Investigation Bureau, Singapore (CPIB).
Responses to the training were overwhelming. We received record-breaking enrolments from nearly 1,000 graft-fighters from 55 ACAs around the world, many of whom were investigators and forensic officers.
At the opening session, IAACA President Simon Peh welcomed the participants and stressed the need for graft-fighters to keep abreast of the latest development and application of new technologies and forensic sciences. He highlighted that the training programme demonstrated how IAACA could serve as an excellent platform for enhancing the capacity in fighting and preventing corruption.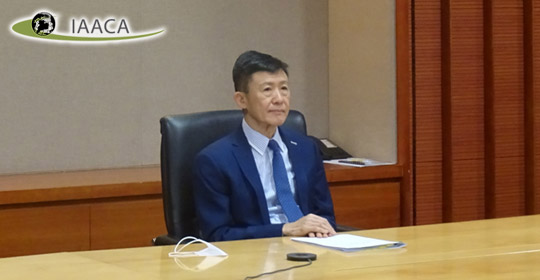 Highlight of the training
Session 1: Introduction to Forensic Sciences and Application of Forensic Sciences in prevention, detection and investigation of frauds and sophisticated crimes
Host: Central Vigilance Commission (CVC), India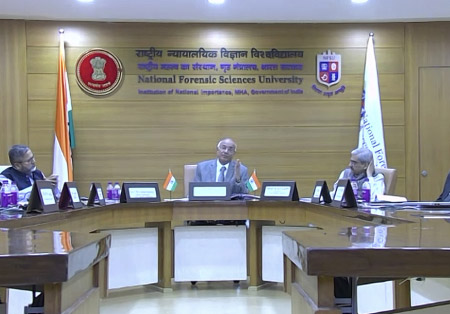 Dr. Vyas presented a comprehensive overview of forensic sciences, including its principles and how it can be applied to a criminal investigation. He underlined the importance of developing highly skilled forensic experts for investigation and prevention of crimes, and how the National Forensic Sciences University plays a leading role in forensics training in India. In the second part of his presentation, Dr. Vyas focused on preventive forensics and explained how the technology for detection, prevention and surveillance of criminal activities, including drone technology, voice interception, big data analysis, facial recognition technique and CCTV can help investigators look for traces of criminal intent or act which existed before the actual crime took place.
---
Session 2: Forensic Analytics and Crypto-currency
Host: Corrupt Practices Investigation Bureau (CPIB), Singapore
Mr. Chng first introduced the evolution of the digital forensics landscape and the hurdles faced by investigators during evidence review, and shared how CPIB utilises software to examine large amount of data collected from a number of information technology devices in an effective manner. He then talked about the fundamentals of cryptocurrency, including how a Bitcoin transaction works in the background and the ways one can obtain cryptocurrency. He presented a real-case example to explain how CPIB seized cryptocurrency from a hardware wallet and the difficulties that investigators would encounter.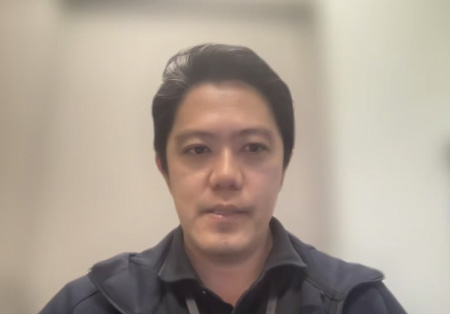 ---
Session 3: Detection of Corruption through Financial Analysis Techniques
Host: Malaysian Anti-Corruption Commission (MACC), Malaysia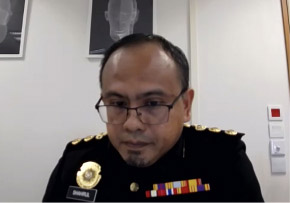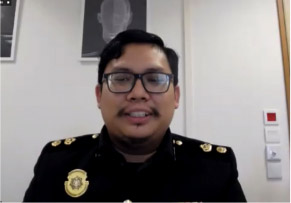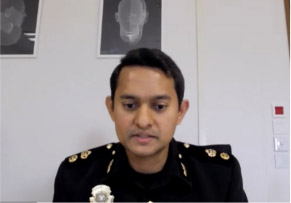 Dr. Shahrulnaim introduced how MACC handles financial investigations. In line with international standard as advocated by United Nations Office on Drugs and Crime and Organisation for Economic Co-operation and Development, MACC has a Financial Analysis Division for providing financial analysis assistance services in various phases of complex case investigations.
Mr. Fakhrul continued the session by introducing financial analysis processes and tools, including red flags indicators, trend analysis, vertical and horizontal analyses and ratio analysis. He also shared some common scenarios of how companies hide the money trail by making complex transactions.
In the last part, Mr. Renugasan explained how the anti-corruption laws in Malaysia enabled MACC to obtain information from suspected persons of corruption. He shared MACC's cases involving senior officials to illustrate how investigators conducted financial analysis and handled cases of unexplained wealth.
---
Session 4: Forensic Accounting in the Investigation of Complex Corruption Cases
Host: Independent Commission Against Corruption (ICAC), Hong Kong, China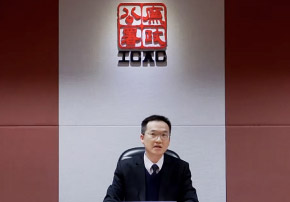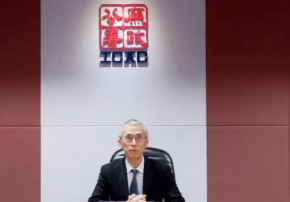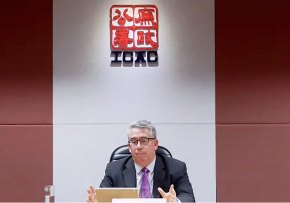 This session started by Mr. Ng's introduction to the roles of Forensic Accounting Specialists in the context of ICAC and how forensic accountants work with investigators and prosecutors in a "One Team Approach" in handling cases such as corporate fraud, bribery and employee fraud, money laundering and corruption and illicit enrichment. To further illustrate the work of ICAC's forensic accountants, Mr. Wong shared cases of business acquisition fraud as well as construction-related bribery and false accounting. Mr. Williams then illustrated forensic accounting in the investigation of complex corruption by sharing a corruption case of the former Chief Secretary. After providing the case background, he highlighted the complexity of the examination of convoluted fund flows during the 7-year investigation, and sharing some keys to success of the investigation.
In the closing remarks, IAACA Secretary-General Sally Kwan expressed her gratitude towards all the speakers and emphasised the importance of strengthening anti-graft fighters' knowledge and skills in order to tackle the new challenges in this rapidly-changing world. To this end, IAACA would continue to strengthen international cooperation against corruption by organising training programmes covering more diversified regions and topics, with an aim to contribute to international anti-corruption cause.
---
Training materials on Members' Column
To facilitate knowledge exchange and experience sharing, the video recordings of Sessions 1 and 3 of the IAACA Online Training Programme will be soon uploaded to the Members' Column of the IAACA Website. For access, please register your account at https://iaaca.net/user/register.
Feedback from Participants
Session 1
I strongly believe that the first session is very effective and helpful for learning theoretical knowledge of digital forensic and preventive forensics for preventive vigilance.
Session 2
Great lecturer. Very knowledgeable on the topic and the speaker explained it in a way that is easy for everyone who has zero knowledge of the topic to catch the basics.
Session 3
Thank you IAACA and MACC for the valuable topics, our procedures in determining unexplained wealth may be different from yours but I have gained valuable techniques which can hopefully be adopted in our jurisdiction.
Session 4
I am very thankful to the organisers of this training as we have been enlightened on matters of corruption systematically. The seminar was interactive. The speakers tried to answer exhaustively the questions raised to the best of their knowledge. On the other hand, participants were active and wanted to gain more by asking questions. I have learnt a lot and I wish the course duration could be longer for us to share and learn. I am looking forward to participating in similar trainings in future.